CARLOS VELA AND HIS BRILLIANT DEBUT-HAT-TRICK FOR ARSENAL
By content on 28 Oct 2022
Arsenal have had plenty of exciting young players graduate from their academy over the years – and none more so than Carlos Vela.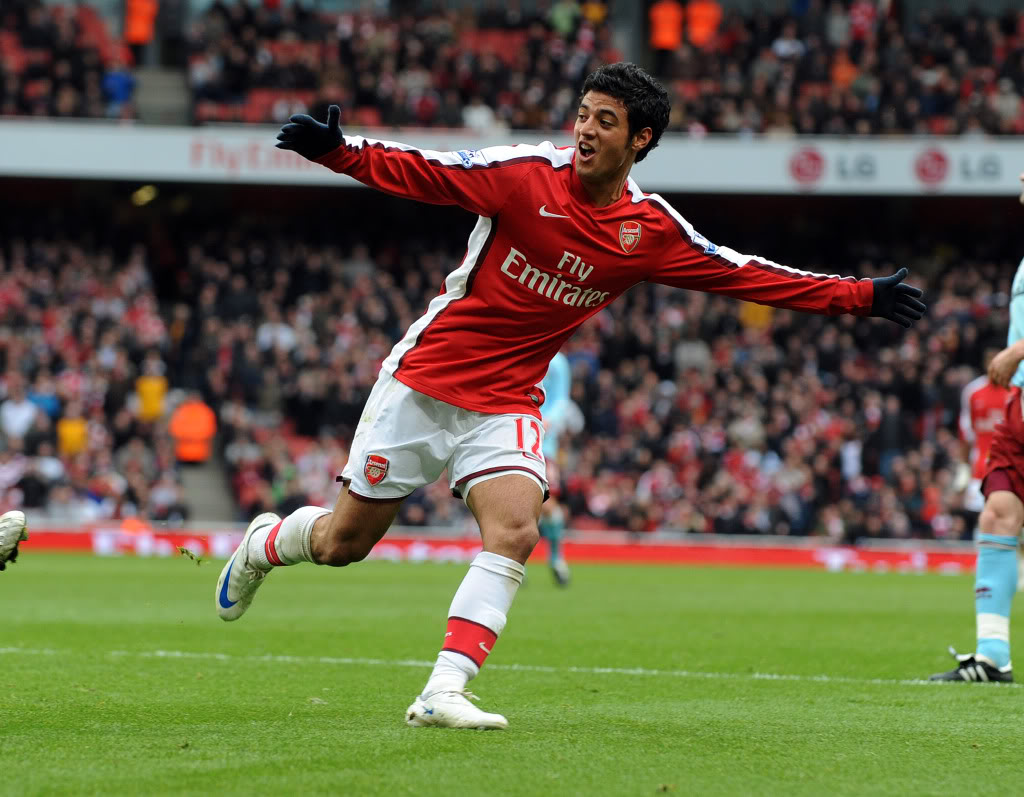 The Mexican looked for a while like he was destined for big things at Arsenal, not only scoring goals but playing in a style which fit with Arsene Wenger's squads of the late 2000s. Hype is only going to grow off the back of a blistering start, too, and you could certainly forgive fans – and Vela himself – for getting carried away following his full debut.
Vela was just 16 when he joined Arsenal off the back of his performances in Mexico's Under-17 World Championship win. The forward, then on the books of Chivas in Guadalajara, top-scored with five goals in the tournament and netted the opener in the final against a Brazil side including future full internationals Marcelo and Anderson.
He had to wait nearly three years for his chance, however, with work permit issues meaning Vela spent the 2006-07 and 2007-08 seasons on loan in Spain, first with Salamanca in the Segunda Division and then with Osasuna in La Liga.
After scoring three goals in victories over Real Betis, Athletic Bilbao and Atletico Madrid, helping Osasuna keep their place in the top flight, the Cancun-born forward returned to north London. This time, though, red tape was out and a red shirt was in: he'd be able to play in the 2008-09 campaign.
With fellow striker Eduardo not set to return until the new year, calls for Vela to get game time quickly loudened. After a couple of run-outs as a substitute in the league and Europe, during which we got a glimpse of Vela's boyish good looks and deceptively voluminous hair, the League Cup third-round clash with Sheffield United was earmarked for his full debut.
The entire line-up that evening was pretty much as youthful as you could get. Two 18-year-olds, Gavin Hoyte and Kieran Gibbs, started in the full-back positions, and all four midfielders were in their teens.