Carlos Vela may leave Real Sociedad
By content on 02 Aug 2016
Carlos Vela may have to look for another club during the summer.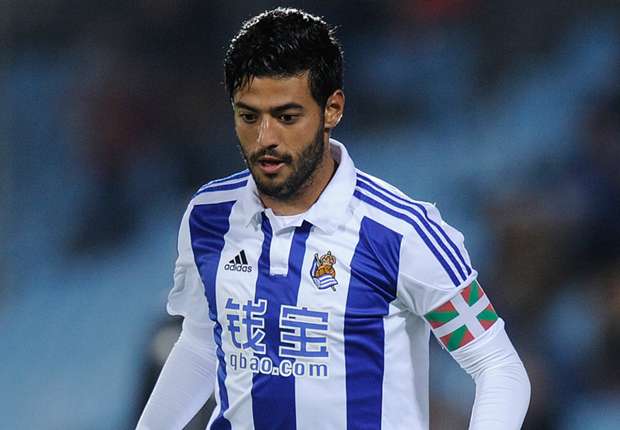 Indeed it has been a poor season for the Real Sociedad player as not only his performance with the team has been poor he has also not been selected for the Copa America.
It was the dream of Carlos Vela to play again for his national team especially in the Copa America Centenario but unfortunately, for him, the coach did not select him.
Carlos Vela has not enjoyed the best campaign with his club as well. He was even booed by a section of the fans because his performance was quite poor against Las Palmas. The match ended with a defeat for Real Sociedad and since then he has been under pressure from the fans.
Carlos Vela's career seems to have stalled in recent years. Many pundits predicted that he would turn out to become one of the best forward in the game, but unfortunately Carlos Vela did not manage to improve beyond a certain point. Indeed in 2014 he was named as being one of the best forward talents in La Liga alongside the likes of Diego Costa and Cristiano Ronaldo but unfortunately for him he has not been able to maintain himself at this level.

It is not only with his club that Carlos Vela is experiencing difficulties. He has also not been selected with Mexico for quite some time. However, there are times where Vela himself has refused to play for the Mexican team without giving any proper explanations about his refusals. This season his performance has not been exceptional with Real Sociedad, and this might be the reason why he has not been selected for the Copa America Centenario.
We will have to wait for the start of the season to find out whether the coach will be counting on Carlos Vela for next season.