Carlos Vela Scores to Secure Real Sociedad's Win over Osasuna
By content on 05 Mar 2017
Carlos Vela managed to score his fifth league goal of the season and it helped Real Sociedad secure a crucial 3-2 win over Osasuna.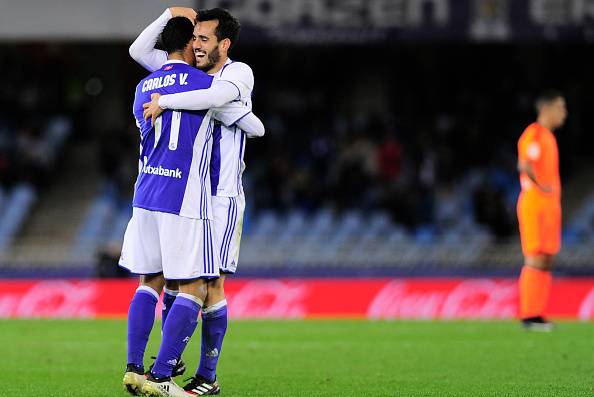 The victory was extremely essential for Real Sociedad considering that it keeps them in touch with Atletico Madrid. Real Sociedad have emerged as the challenges for Atletico Madrid, and they are just one point behind Diego Simeone's team. Atletico have been experiencing a lot of wobbles and it has given Real Sociedad confidence that they can snatch the Champions League qualification spot for next season.
Vela came into the game after having not scored since January 4. His last goal was against Villarreal in a 3-1 win. Willian Jose has been the most important player at the club this season with nine league goals. Vela has been in the shadow of the Brazilian, but he once again proved his worth to the team by scoring this crucial goal.

The victory has helped Real Sociedad erase memories of the 3-0 thrashing received at the hands of Real Madrid in the previous game. Kenan gave the lead for Osasuna after just 25 minutes, but Raul Navas managed to provide the equaliser in the 62nd minute.
Vela came with the goal after 10 minutes before Juanmi made the game safe with a goal in the 77th minute.
Even though Sergio Leon came up with a goal with 11 minutes of normal time remaining, Real Sociedad managed to hold on for a victory. The club has been highly reliant on home form in order to succeed in the La Liga this season. Since September, they have suffered only one loss at the San Sebastian and it was a heavy 4-0 defeat against Sevilla. Vela has now managed to reach his goal tally in the entire 2015-16 season. Vela has also scored for the first time in the league since November 5.