Lyon failed to sign Real Sociedad's Carlos Vela
By content on 07 Feb 2017
The French outfit Olympique Lyon was interested in signing Carlos Vela from Real Sociedad but the winter transfer window has reached it's end and the transfer was never completed which is unfortunate for Bruno Genesio and his team as the French manager wanted to sign Carlos Vela in order to fill in the absence of AlexandreLacazette who is currently sustaining an injury.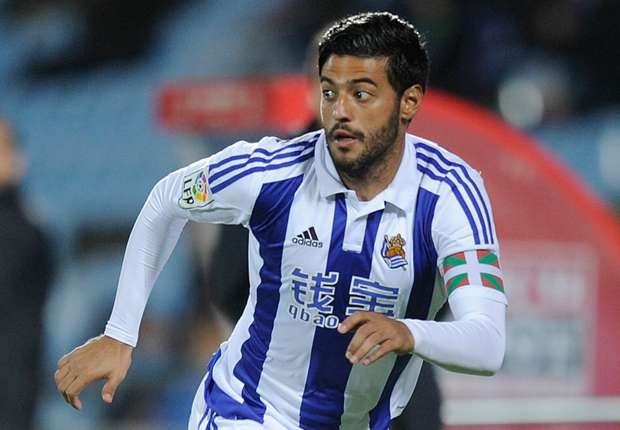 Carlos Vela has a contract with Real Sociedad which extends until 2018 and taking into consideration that the Mexican player plays a huge role in the club, it's hard to imagine that Vela will be leaving Real Sociedad anytime soon.
The first time that Vela performed with Real Sociedad was back on August of 2011 when the Mexican player penned a loan deal as he made a move away from Arsenal and when his loan deal was over, Carlos Vela announced his desire to continue performing with Real Sociedad.

On August of 2012, Vela signed a permanent contract with Real Sociedad and this has turned out to be a great move not only for the Mexican player but also for the club as Vela is a consistent starter in almost every single season being able to make over 30 appearances and helping Sociedad in their task of snatching a top spot in the Spanish League, La Liga.
Vela is currently struggling with injuries but even though he is not fully fit, the Mexican player has still been a regular starter as he played for Real Sociedad's latest matches against: Celta Vigo, Barcelona and Real Madrid.
The 27 year old player tried to help Real Sociedad in their task of surviving and advancing to the semi-finals of the Copa del Rey but couldn't do much as they had to face off with Barcelona on January 26 and Vela's team lost 2-5.