Vela fined after attending Concert
By isport on 14 Mar 2016
Real Sociedad's Carlos Vela has been fined after it was discovered that he attended a concert of Chris Brown and the Mexican player had told his club that he was going to miss a training session due to suffering from gastroenteritis but Vela was perfectly fine and he just used that as an excuse to skip a Monday training session from his team.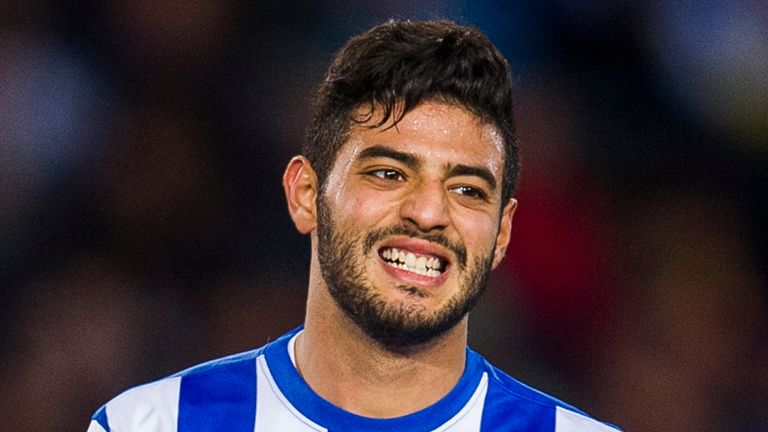 It still hasn't been officially confirmed or announced what Carlos Vela will have to pay as part of the financial sanction but it's rumored that it's going to be a significant sum of money and this is due to the ''internal code of discipline'' of Real Sociedad. This internal code will be the decisive factor in the amount of money that Carlos Vela has to splash out as part of his sanction.
Besides the financial part that Carlos Vela has to pay, it's also believed that he will have to train alone for a few days.
The 27 year old winger has already met up again with the Sporting Director of Real Sociedad, Loren and the general manager Inaki Otegi as the Mexican player apologized to the head chiefs of the Spanish club as well as with his teammates.
Carlos Vela is a consistent starter for Real Sociedad but this recent event that occurred might harm his chances of getting back into the starting lineup of the head coach Eusebio Sacristan. He has also previously apologised to his team-mates for skipping training to bet on horse racing with StanJames, but that was when he was a lot younger, and much more impressionable - hopefully he will take the issue seriously this time around.
Athletes of any sport are usually held to very high standards and this is no different from soccer players, there is nothing wrong for a player to go out to a concert and just have fun with friends but the problem of Carlos Vela is that he had told Real Sociedad that he was suffering from a health issue which was a complete lie and he used that as a cover to do something else.