VELA SET FOR LAFC CONTRACT EXTENSION
By content on 09 May 2022
Mexican forward Carlos Vela is set to sign a contract extension at Major League Soccer (MLS) outfit Los Angeles FC (LAFC) according to various reports emanating from the media in the United States of America (USA). His current deal with LAFC comes to an end on June 30, but the contract would be extended to cater for the remainder of the current MLS season until the end of this year.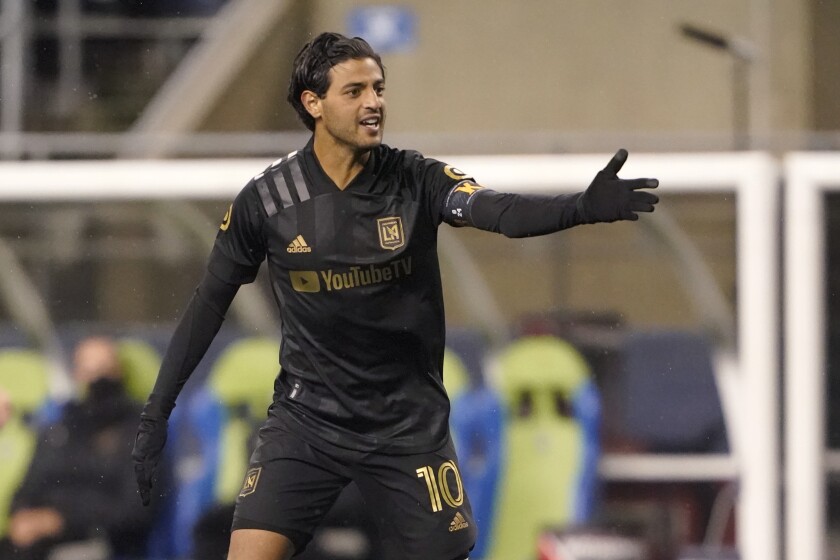 There has been a lot of speculation on the long-term future of Carlos Vela at LAFC. At the start of the season, Vela told reporters that he's waiting on the offer of a new contract from LAFC officials to suggest that he's willing to continue his professional football career at the club. Carlos Vela talked about a new contract offer when he was quizzed by reporters earlier this year.
Two reputable news sources have revealed that Vela and LAFC are close to finalising a new contract for the player that will see him stay in the MLS in the colours of LAFC beyond the 2022 season.
American journalist Doug McIntyre works with Fox Sports and he reported on Tuesday that LAFC and Carlos Vela are close to wrapping up a new deal for the Mexican star. McIntyre gave an update on the Vela contract situation at LAFC via his official Twitter handle as he said that the new contract is as good as done. According to him, sources close to Fox Sports stated that Carlos Vela will stay at LAFC beyond the 2022 MLS season.
Another American journalist, Tom Bogert of mlssoccer.com confirmed the report from Doug as he said that LAFC and Vela have agreed a deal until at least the end of the 2023 MLS season. He said the Mexican will continue as a Designated Player (DP) at LAFC.